UK family build dream six-bedroom home in just four days using flat pack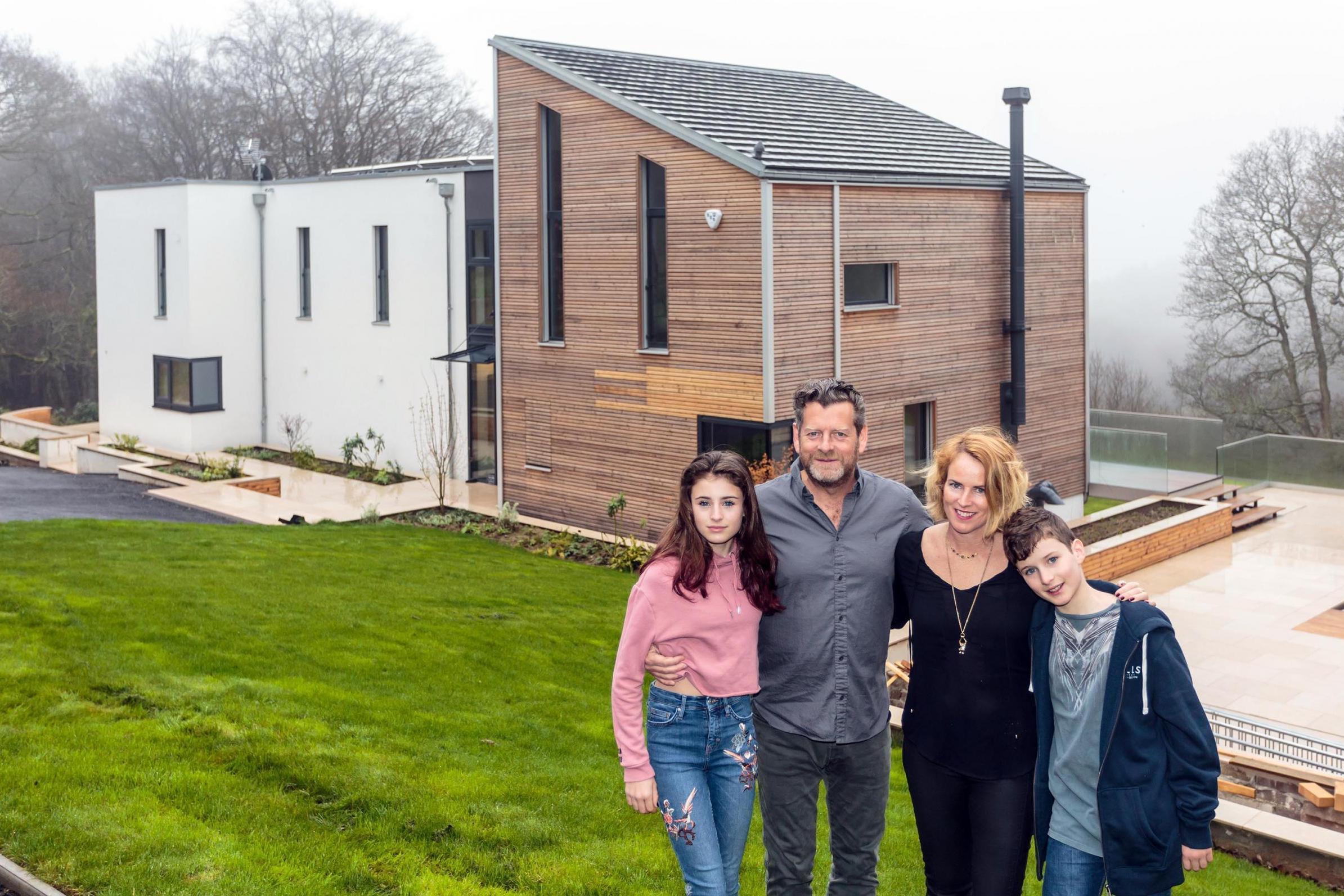 A family-of-four has revealed how they managed to build their dream six-bedroom house in less than four days after buying it in flat pack.
Set to appear on Channel 4 show Flat Pack Mansions, the Cooper family, from Bridport, Dorset, purchased a 52-acre plot near Lyme Regis after they "outgrew" their current home.
With plans to build their own house on the land, the Coopers, dad Richard, mum Nikki and children Teddie, 12, and Stanley, 10, previously lived in London and had a holiday home in the area but decided that they wanted to move to Dorset permanently.
"We'd been looking to buy a bigger house because our house we've slightly outgrown it and we've been looking all around and didn't really feel that a sort of old fashioned Victorian or Georgian house is our thing," Nikki explained.
"We like open-plan modern living, so we then embarked on a plot of land to build on."
After purchasing land which comes complete with seven acres of garden and 45 acres of forest, the couple decided that a prefabricated home would not only be an eco-friendly choice but would also help to keep everything a "fixed price and fixed time."
"The great thing about building your own home is that you sit down with a piece of paper and you put down what you want, obviously within budget, that's why it's so brilliant," Richard said.
Opting for a closed panel system, the Coopers six-bedroom home was made in a factory in Bavaria, Germany and took just five days to complete.
Upon arrival, the first floor was successfully installed on day one, the second on day two and by day three, the roof was added.
"The house will sit here perfectly in these woods and I think it will be a pretty unique property," Richard added.
"It's stunning, it's breath-taking, it's really something else – and all in four days."
With an original budget of £700,000 the family ended up spending around £1.2 million on their home and while they understand flat pack isn't necessarily the cheapest way, they insist that it's definitely an interesting one.
Flat Pack Mansions is on Channel 4, Sunday May 21, 7pm.