The new rules of interior design, according to the super rich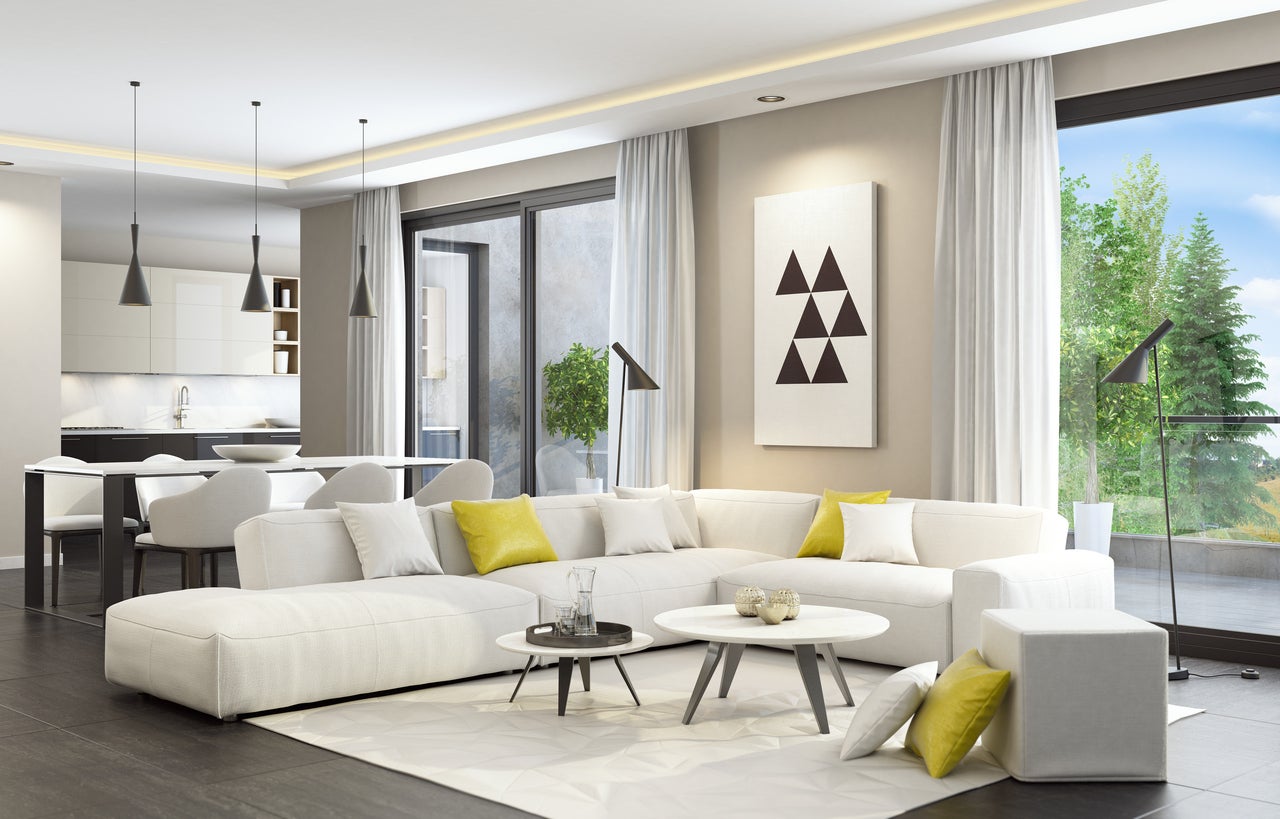 The world's wealthiest people live existences most of us could never even dream of.
They travel between their multiple luxurious homes around the world by private jet, but of course it's essential that each of these pieds-à-terre is the pinnacle of good taste.
Even if you're only dropping in for a weekend once a month.
Here are the new rules of interior design according to the super-rich:
Texture is in
It's been heralded the new status symbol, replacing sleek, glossy surfaces. Think buffalo-hide wall panels, rough metallics, grainy dining tables, tweed and dimpled surfaces.
There's nothing wrong with greige
Is it sort of boring? Yes. However greige provides the perfect base for other colours. So a greige sofa in your reception room (don't you have one?) can be topped with cushions in any shade. A colour pop cheers the place up too.
TVs need to be hidden
Display your ginormous television at your peril. Much classier to hide it in furniture, a mirror or faux shagreen frame.
Marble is only ever OK in the bathroom
Forget your Instagrammable kitchen counter – marble has been consigned to the bathroom.
Loo roll is for commoners
When it comes to lavatories, Totos are the loos du jour – they're Japanese toilets that wash then blow-dry your derrière.
Versailles-style opulence is out
You don't want to be too brash, but rather "cosmic and cool," The Times reports. Rather than a classical table, today's wealthiest prefer deconstructed coffee tables featuring jagged edges. Fragmented shapes and metal finishes.
Get your lighting right
Obviously you'll need a lighting designer. How else will you ensure your beautiful textured surfaces are shown off in the best possible way? It's all about making sure the undertones in the bulbs match your room.
You'll need a four-foot wide bedside table
Where else will you put your breakfast tray and newspaper?
Make sure you have a floral strategy
You might have, for example, an opulent platinum colour scheme for big parties, gold for smaller affairs and silver for when it's just the residents at home. If the property is empty, fake flowers.
Monogram everything
If you can put your initials on something, do it. Cutlery, bed linen and drawer interior are all game. How else will you make sure no one steals anything and claims it as their own?
Showerheads are super-size
If it couldn't drench a whole rugby team at once, it's not big enough. Despite the fact that bigger showerheads usually have worse water pressure than smaller ones.