Spring is the season for maximalism and chintz is making a comeback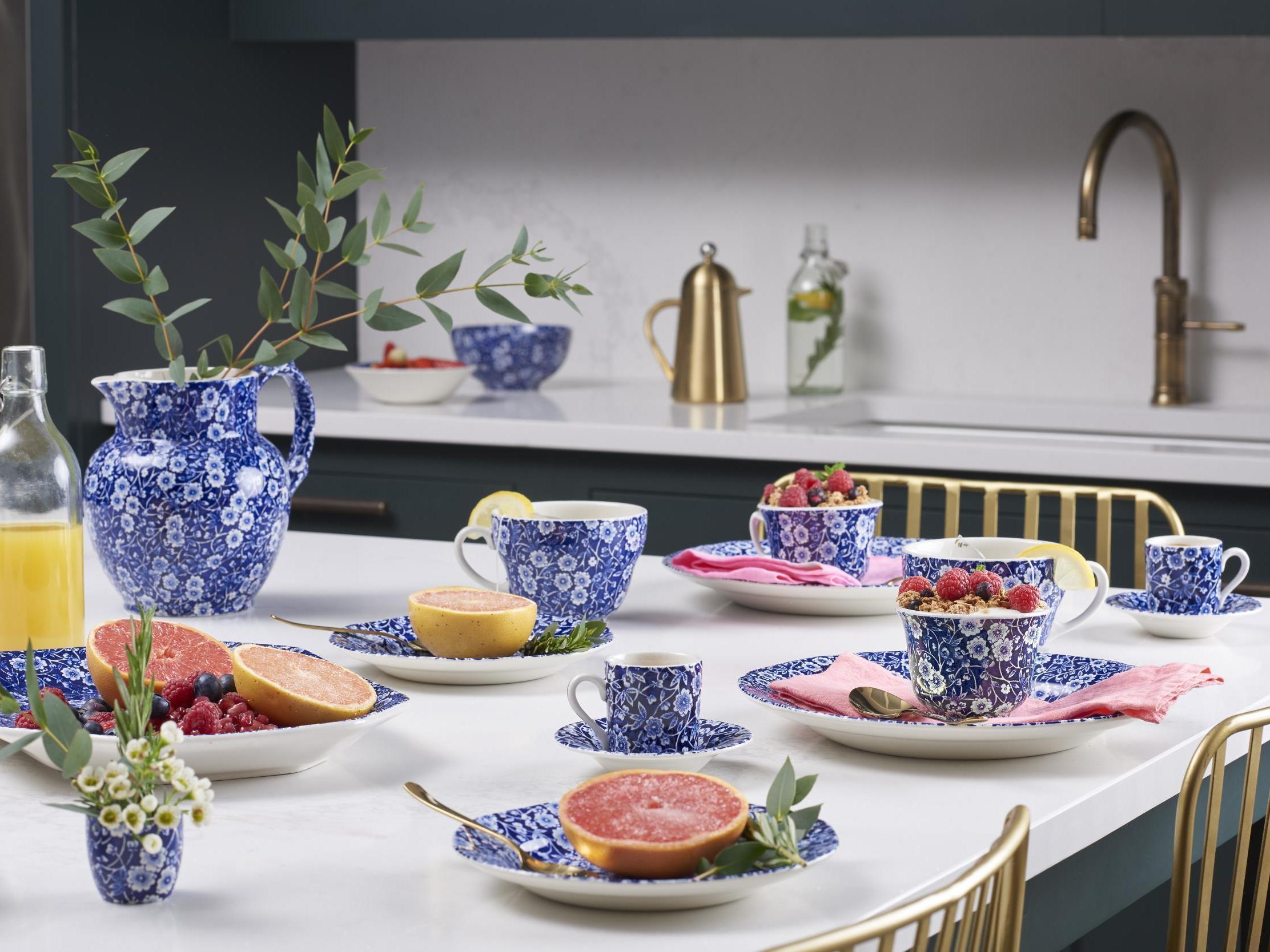 Maximalism, as we had expected, is still rife in interiors as we come into spring. One strand of this long-standing trend is chintz, which is experiencing a popularity of its own. From Gucci's pop-up store at Salone del Mobile this year to a selection of heritage British brands that have reappropriated this contentious design classic, chintz is back in full force.
The most obvious place to start when incorporating chintz into the home is with ceramic ware. You can mix and match, making the process of sourcing your crockery and teaware an adventure through the history of pattern.
Quintessentially British yet unequivocally modern, Burleigh Pottery's traditional offering is embracing contemporary new colourways to give your table a dynamic edge, combining the old with the new. Burleigh Pottery has a rich and intricate history, beginning and remaining in Stoke-on-Trent, the home of English pottery.
Burleigh's contemporary chintz updates can be seen in an array of the world's leading retailers and are the choice of a selection of prestigious restaurants, including Harrods, Fortnum & Mason, Liberty, The Ned, Soho House Group and Chiltern Firehouse.
Aside from Burleigh's varied and eclectic chintz offering, many other brands have launched collections or stand-alone chintz pieces, such as Brintons' new collaboration with Timorous Beasties.
The Timorous Beasties duo devotes much of its work to demonstrating how patterns found in nature are universally appealing, citing Victorian artist and art critic John Ruskin as inspiration. The new Brintons X Timorous Beasties collaboration applies this view to carpets, exploring Delphic, Victoriana inspired patterns to transform traditional flooring.
The Effie design, available in gold and grey, derives its namesake from Euphemia Chalmers Gray, Ruskin's wife. The tangling branches spread across the golden weave feature myriad flowers and foliage in classical chintz style.
Read more
Now from carpets to furniture, and Sofa Workshop is paving the way for the return of the chintz sofa. In the first comprehensive furniture collection drawn from the rich archive of the world's leading museum of art, design and performance, the V&A has collaborated with Sofa Workshop to create the Thurloe sofa, among other period styles in the collection.
The designs take inspiration from the archive and are crafted using Sofa Workshop's artisans and their insights to rework original furniture shapes for the modern customer. Designs such as the models in the new collection were popular among British consumers during the early 1900s as wall coverings and soft furnishings, but have been given a fresh, jewel-like palette by way of a modern update.